Thank you for your incredible generosity San Diego! Over $1.5 million dollars was raised and donations are still being accepted. We are overwhelmed and grateful for your support.
Help send heroes home for the holidays. For injured warriors who face the challenges of recovery, rehabilitation and the transition to civilian life, there is no greater gift than to return home to their families for this special time of year.
In a proud annual tradition that truly embodies the spirit of the season and our nation's deep-rooted patriotism, Warrior Foundation Freedom Station and partners are raising funds to fly our ill and injured troops home for the holidays!
Thanks to the generosity and compassion of donors like you, thousands of ill and injured service members have left the hospital and flown home for Christmas for the last 15 years. While it seems like a simple gesture, a trip home has a priceless impact on a warrior's morale and recovery, and the military families who love them. At its heart, sending our heroes home for the holidays is a gesture of gratitude for the men and women who have served, sacrificed, and are now learning to adapt and overcome both visible and invisible injuries.
Help send heroes home for the holidays by donating whatever you can afford. Donations can be made at WarriorFoundation.org/giveathon.

Presented By PNC BANK

As a national, coast to coast bank, PNC Bank is committed to building and investing in the communities they serve. PNC Bank proudly supports several non-profit organizations from across the county including Junior Achievement, Make a Wish, the La Jolla Playhouse, the Epilepsy Foundation, the Jacobs & Cushman San Diego Food Bank, the University of San Diego, and the Warrior Foundation Freedom Station! These are just a few of the many local organizations PNC Bank is committed to standing behind. For more information about the organizations they support, please visit pnc.com.
Sponsored By West Automotive Group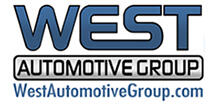 West Automotive Group is proud to support the Warrior Foundation Freedom Station. Owner and Veteran Brian Bowersock, host of Auto Talk Radio and the Auto Expert for the CW and Fox News in San Diego, loves this great country. Join West Automotive Group and donate to help bring our ill and injured Sailors, Marines and Soldiers home for the holidays. West Automotive Group, where they never put money ahead of people.
Sponsored By PER4MAX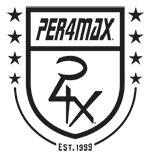 PER4MAX is an American owned business that provides quality, handcrafted, performance wheelchair solutions for sports and everyday use. Each chair is designed by CEO and 3-time Team USA Wheelchair Basketball Paralympian, William Hernandez. The San Diego Wolfpack is the championship-winning adaptive sports team supported by Warrior Foundation Freedom Station. The military wheelchair basketball team includes active duty and veteran players from the U.S. Army, Marine Corps and Navy. The teams equipment needs are supported by PER4MAX Wheelchairs. PER4MAX, Over 20 years of Gold Medal Standards.
Sponsored by MSE Landscape Professionals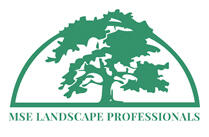 MSE Landscape, located in Escondido and serving all of southern California is here to help renovate an existing landscape project or design something for a brand-new home. They offer a variety of services from residential landscape designs to installation and hardscaping. Their dedicated team of professionals helps owners landscape their properties, with the most creative designs and skilled labor to complete their landscaping project.
MSE Landscape is a proud supporter of Warrior Foundation Freedom Station.